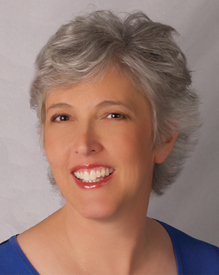 I'm Dr. Susan Player, a Chiropractic Internist (DABCI) and Certified Nutritionist (DACBN).
The term "doctor" comes from a Latin word that means "to teach," and an important part of my job is to educate my patients so they are able to take care of their bodies and live long, happy and productive lives.
In addition to teaching my patients, my purpose as a doctor is to help them achieve the best possible health attainable, using a wide variety of unique and effective natural treatments - without the use of harmful drugs or surgery.
Whether you have a long, unresolved health condition you would like corrected, or would like to attain an optimum level of health and maintain it, the treatment methods I use can help you achieve your goal.
How I Work
I use a wide range of diagnostic methods to pinpoint exactly what is wrong with a patient's body (and also what's right!), and then design an individualized program consisting of the steps needed to achieve your personal health goals. Our approach is completely patient-specific.
The diagnostic methods I use include functional study blood tests, specialized muscle testing, and body composition tests. I also work with other specialists, as needed, so you can be confident we have all the bases covered.
Resolving Long-Term Health Problems
One aspect of my practice that has evolved gradually is the successful treatment of long-term health problems. In fact, we have had many patients come to us who had been told previously that they would "just have to live with it." We are pleased that we have been able to help so many of these patients regain their health.
Patients from Around the Globe
Although we are located in the Tampa Bay area of Central Florida, we are also international in scope in that we accept patients from other countries. We have provided treatments for quite a number of patients from European countries, and also from Russia, Honduras, South Africa, Lebanon, Japan, Australia, Mexico and Canada.
Appointments
To schedule an appointment please call us today at 727-449-0121.
Office Hours
Mon, Wed, & Fri mornings by appointment only.
Other times may be available by special arrangement.
Comfortable Premises
Our office is not the traditional, "doctor's office." Instead of having the customary Formica counters, metal chairs and harsh fluorescent lights in a drop ceiling, our office is washed with natural light coming through the many windows that look out on a tree-filled space. It has high beamed ceilings and is decorated with functional antiques. Special care has been taken to use non-toxic materials in the creation of our space. Patients frequently comment that just coming to the office feels therapeutic.

And, if a patient has to wait because I am running late, that patient will receive a commensurate portion of their treatment for free.
For more information on our approach to optimum health please visit our Services page and our New Patients page.it



Susan Player, DC, DABCI, DACBN
727-449-0121
P.O. Box 8026
Clearwater, FL 33758-8026